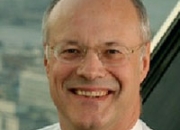 Richard Jones
Chairman
Genfour
Until October 2007, Richard Jones was responsible for the Outsourcing business in Europe of Hewitt Associates of Chicago. Prior to its acquisition by Hewitt in 2004, he was Europe/Asia President for Exult Inc. There he was wholly accountable for Operations in UK, Netherlands, Singapore, Hong Kong, India and eventually in Poland. Pre-acquisition, his global responsibilities had included the client service operations of Exult on a worldwide basis.
Richard had joined Exult in 2000. The Company was founded in California in late 1999 and was valued at two thirds of a billion dollars when it was acquired by means of a merger in 2004. Exult was a startup company offering web enabled, outsourced Services to the Fortune Global 500 Companies. After 4 years of trading it had revenues of $500m, 2500 employees, a consistently profitable business and a $4bn backlog of work. By Gartner's assessment, it had 46% market share of the Fortune 500 market for this business. Its operations existed in Europe, Asia, India and the Americas.
In March 2005, he was asked to join the Global Leadership Council for Hewitt and became the co-lead for the whole Firm in Europe in the same month.
Richard had graduated in Pure Mathematics in 1973 from Southampton University, where he was an IBM Scholar. He spent 20 years with IBM covering many roles and operating in virtually all European countries. He became Assistant to the Chairman at their Paris European Headquarters in 1990. In 1991, he returned to the UK and was appointed Commercial Director of IBM UK at the end of 1992.
Richard joined Digital in the UK in 1994 as Sales and Marketing Director. In 1996, he was appointed as Managing Director of the UK business and to the Board of Digital Ireland in the same year.
After a short assignment to Digital's European Headquarters in Geneva, Richard was admitted directly to Partnership in Andersen Consulting (now Accenture) in March 1997. Initially focussing on UK business, in 1999 he became the Global Managing Partner within Andersen Consulting responsible for Business Process Management (Outsourcing) in the Resources Industries and Utilities Sectors on a worldwide basis.
In the course of his management career, he has served on boards of IBM Financial Services, Andersen Consulting Properties, Digital, Exult and Hewitt – in UK, Ireland, Netherlands, and India.
Now, amongst other projects, Chairman at Proxima Group Limited. He is a Board Advisor at Blueprism , at Ovation, at Cloudhouse and Chairman at Genfour.
He is married with two children and resident in Kent, England. His family background was entirely in Wales. His personal interests include Cycling, Sports cars, especially AMG and Morgan, and a lifetime passion for competitive sailing. Unexpectedly, he is a successful sailing blogger read in 13 countries…