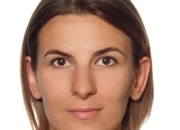 Magdalena Wierzbicka
General Ledger Accountant
Hitachi Data Systems
Magdalena has 8 years of experience in a SSC and BPO environment, both in delivery and transition areas.
Joined Hitachi Data Systems in 2009. She was taking part in the transition of General Ledger and Intercompany process from US to Shared Service Center. In 2013 she spent 1 year on sabbatical leave in Canada, working in Vancouver as GL accountant. Rejoined HDS in Krakow recently and is now responsible for General Ledger and Intercompany tasks in EMEA & US teams.
Magdalena graduated from the Jagiellonian University.