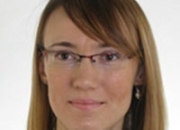 Ewa Grzywacz
Project Coordinator
euroscript Switzerland AG
I work as Project Coordinator for the swiss branch of euroscript international.
I'm responsible for delegating tasks to a group of translators for different languages (French, Italian, English and German). I respond to their enquiries and supervise the translation process.
My first professional experience was the position of Proofreader in a French company Jouve. The project consisted in proofreading and publishing of the notices for public procurement in Supplement to the Official Journal of the European Union.