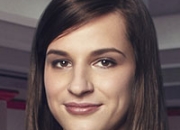 Agata Klonowska
Finance & Banking Team Leader
Human Capital Consulting
Agata Klonowska is an experienced personnel advisor specializing in recruitment for Financial Services and Banking sector.
At Human Capital Consulting she is responsible for leading a team of consultants sourcing high calibre candidates with different levels of seniority for front, middle and back office roles.
Having advanced through the ranks as a recruiter she is able to identify synergies and eliminate inefficiencies in delivery of recruitment assignments ensuring the highest level of service.
Agata understands very well the dynamics of recruiting for companies from SSC/BPO sector and is always focused on finding the right approach to sourcing.
All recruitment assignments are about relationship with the candidate but we cannot forget that they are also projects with assigned budget, schedule and deadlines and require ability to provide effective sourcing solutions. Financial Services Team led by Agata apart from top talent delivers meaningful insights to managers representing both HR and business stakeholders allowing them to take informed decisions.