Olivia Business Centre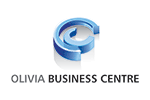 Olivia Business Centre in Gdańsk, is except for Warsaw, the biggest business and office centre of this standard in Poland. The investment is located in the the very heart of the city, right next to Grunwaldzka Avenue – Tricity's main line of communication. Olivia Business Centre is being developed in stages, and ultimately it will have 120,000 square meters of top standard (AA) office space.
Ultimately, Olivia Business Centre will be the system of 7 buildings designed to ensure maximum of flexibility in adjusting an inner office space and possibilities of development for its renters. Connection between most of the buildings allows the gradual expansion of rented area without necessity of uneasy and costly movings. Already finished buildings: Olivia Gate, Olivia Point, Olivia Tower & Olivia Four are set around an inner patio – square with greenness and fountains, which is an ideal place to interact and sustain social and business contacts.
Olivia Business Centre is more than office buildings. This is the place where economic life of Pomerania accumulates. An important part of the Centre's strategy is business relations' development. This is why Olivia Sky Club was created on the 12th floor of Olivia Tower. In 2013, Olivia Synergy project was launched. Its goal is to integrate Olivia Business Centre's employees, to organize cultural events and sport leagues (Olivia Sports) and cooperate with academies and organizations (Olivia Campus).
Contact details:
Meet us at the conference: