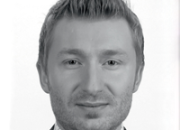 Wlad Jędruszak
Commercial Leasing Director
Fisheye Properties
Vlad is head of FISHEYE Properties Establishment commercial agency.
He is focusing on commercial real estate, with particular stress on the office space lease transactions. He is representing both tenant's and landlord's. He is particularly fond on running the negotiations on behalf of his clients.
Vlad is in the real estate business since 2004, when he joined GD&K Group in Krakow, where he has been responsible for sales and leasing of their properties. In 2008 he established commercial agency of FISHEYE Properties Establishment and is developing it since then. Prior to 2004 he has gained international experience in H2L2 Architects/Planners in New York where he worked for 3 years as project architect/job captain on various projects related with transportation infrastructure (bridges, highway corridors developments, train stations etc.).
Vlad is graduate of the Faculty of Architecture and City Development at the Krakow University of Technology and College of Architecture and Planning at the University of Tennessee in the USA.