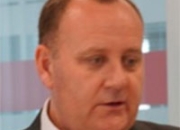 Mark Harrison
Chief Movement Officer
ACCEE
Mark Harrison has been involved in Credit Managment for more than 25 years.
His career spans a range of industries across EMEA and includes the transition and development of successful Order to Cash functions in the Shared Services sector in Central Europe.
Mark, who is founder ACCEE (Association of Credit for Central and Eastern Europe) holds a degree in Credit Management from the University of West London, is a Fellow of the UK ICM and is trained to Catalyst level in Lean / Six Sigma methodology.
ACCEE is the only organisation in the CEE region advising and delivering best practice in the business critical Order to Cash stream from training to technology .