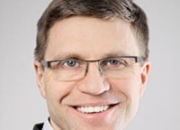 Krzysztof Pimpicki
Partner
4 Results (Services Team)
Lean and BPM Practitioner . Change Manager. Coach. 4 Results Founder & Co – owner
Strategic Partner for Operational Centers dedicated to having outstanding Productivity and Positivity (Engagement) culture. Focused on providing the lasting change – which happens when new habits are builded in the company's culture.
Author of Positive Productivity Tools designed for Operational Centers, which empower line and process managers to speed up the muda elimination and provide daily operational excellence:
HarmoDesk – tool for work measurement, optimization and management
To be MASTERS – 7 steps of continues improvement
Overall Operational Outcome – metric for the total productivity management.