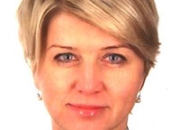 Joanna Domanska
Deputy Director of Department of Economic Development
Marshal Office of the Małopolska Region – Investors and Exporters Service Centres (COIE)
Joanna Domańska, as a deputy Head of Department, is responsible for economic issues and business support organisations.
Carries out initiatives designed, inter alia, to:
stimulate business activity and entrepreneurship in the Małopolska Region,
support the development of science and collaboration between the scientific and
business communities,
support technological progress and innovation.
Deputy Director supervises the implementation of the COIE project in Małopolska.