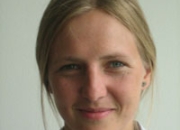 Ewelina Wachulec
IT Project Manager, Paper ENA & Asia
UPM-Kymmene
Joined UPM, the biofore company in 2008, leads major Business IT projects & programs there. Since 2010 specialises in global eBusiness initiatives, dealing with customer experience & transforming organisation internal processes. Led delivery of IT solutions from the technology selection, design of solution through build & test cycles till the full rollouts & benefits realisation. Deals with global sales, logistics, customer service processes.
Previously worked for 3 years in Quantum Software, managing implementation projects of Warehouse Management Systems.
After Hours – biker, runner, Tatra mountain guide.